About the project
The SIMWOOD project aims to increase the mobilisation of wood from forests and woodlands in Europe. The project reaches out to stakeholders and regional initiatives with the aim of 'waking up' and mobilising forest owners, promoting collaborative forest management and ensuring sustainable forest functions.
SIMWOOD is a four-year EU FP7-KBBE collaborative project, with a total budget of 7.5 million euros. The European Commission contribution is 5.9 million euros. The project runs from November 2013 until October 2017.
The project consortium includes 27 partners from 11 European countries: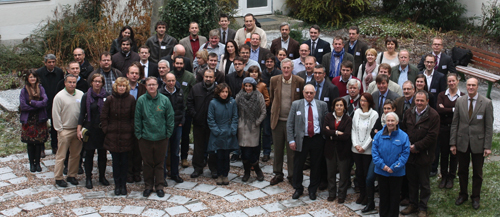 13 national research organisations
11 small and medium sized enterprises (SMEs)
2 European organisations (EFI and JRC)
1 project support organisation
The Coordinator is LWF Bavarian State Institute of Forestry, Germany.
Find out more about the project's objectives and structure.